Dr. Shaukat Ali, PT
Director Campus
NCS University System Peshawar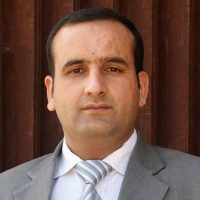 We are delighted that you are considering applying for Admission at NCS University System. You will be part of a vibrant cohort of students on an academic journey led by qualified & experienced faculty. Genesis of The NCS University System dates back to the Legendry Vision of the Chairman NCS whose untiring efforts led to the establishment of State of the Art Educational Institutionin April 2008.The NCS University System is a hub of quality education that has been established to improve the standards of education where equal emphasis is placed on character building anddisseminating knowledge, students are drilled in skills and get them prepared to compete in the global market and also fulfill the domestic demand of professional and skilled work force.
The Department of Health Sciences at NCS was established in 2011 to produce competent Rehabilitation Specialists and Allied Health professionals to fulfill global demands at par with International standards. The Department of Health Sciences is equipped with Modern and state of art facilities like Basic Medical labs, Computer lab, Library and well-furnished Class Rooms. Services of highly qualified and eminent teaching and clinical faculty have been acquired to provide students effective training. Class room education is adequately supplemented through workshops, seminars and conferences on Rehabilitation & Allied Health Sciences. We believe in student focus education which meets global and international standards.
May Allah be with you!
.